out of stock
Awards and honors
2 Bicchieri gambero rosso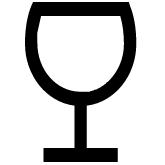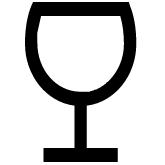 4 Grappoli AIS




Descrizione vino
The vineyards of the Pollenza estate are addressed for the production of this spectacular red wine and the production area is about 3,5 hectares with special organoleptic characteristics which gives to the wine some prestigious features that it is able to be aged for 8 months. The ground has alluvial origins, basically clay with some rich calcareous areas. The harvest is at the beginning of October and it follows the fermentation under temperature control at 28°C. The fermentation takes place with the maceration on peels for about 20 days. It gives origin to a great structured and rich wine. The cultivation method is the cordon spur located at 150 meters above the sea level. The maturation of the wine and the following refinement last at least 12 months in first and second passage barrels to then be refined for further 24 months. This spectacular wine is able to age from a period between 5 and 8 months.
Characteristics of this red wine
It is an important wine with fragrances and sweetness which is marked to every levels. The taste is harmonic with some marasca cherry, wood berries flavors elegantly joined by vanilla and nutmeg aromas. The taste is powerful and balanced between sweet and persistent tannins.
Suggested matches while tasting this red wine
It is perfect with sweets, pies, cookies also those filled of creams and structured pies. It is perfect with filled or covered patisserie with like fruits and almonds and finally it is perfect with the candied fruit.
You may also like