Cannonau "Thurcalesu" DOC "Thurcalesu" Cantina Berritta
Sardinia
Cannonau di Sardegna
2011
out of stock
Awards and honors
2 Bicchieri gambero rosso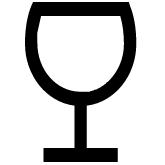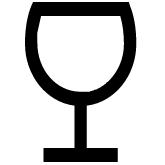 Wine Characteristics
Pasta with meat sauce, Meat stewed, wild game, Hard cheese, Lamb, Grilled Pork, Spaghetti with clams
Descrizione vino
Cannonau Thurcalesu DOC is one of the red wines from the Island of Sardinia.
Grapes that give life to this fantastic wine grow in the valley between Ordone and Dorgani, favourite areas for Cannonau production.
Grapes are 100% hand picked Cannonau. After destemming and pressing , grapes are placed in traditional wooden vats. Fermentation takes place living grape skins in contact with the juice for about 12 days. When fermentation is finished vinasse is removed. Refinement takes place first in wooden barrels, than in stainless steel vassels, where malolactic fermentation occurs.
Characteristics
It has an intense red ruby colour.
On the nose this wine is very fruity with sweet spices and raspberry notes.
It's a full-bodied, tannic and very balanced wine.
Recommended pairings
It should be served in a wide crystal glass at a temperature of 18°C- 20°C and a decantation of a couple of hours is suggested in order to bring out its qualities.
This wine can be paired with main courses with meat sauce, grilled or stewed red meat, game meat and aged chees.
You may also like