Magnum 1,5 Liters Montefalco Rosso DOC 2011 in Wooden Box Romanelli
Umbria
Montefalco Rosso Doc
2009
out of stock
Awards and honors
2 Bicchieri gambero rosso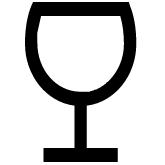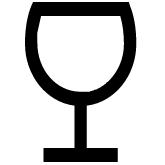 Wine Characteristics
Sangiovese 65%, Sagrantino 15%, Merlot 10%, Cabernet Sauvignon 10%
Medium-bodied and fragrant
Medium-aged cheeses, White Meat, Rabbit
Descrizione vino
This bottle format is Magnum 1,5 Liters is sold in screen-printed Wooden Box.
The Montefalco Rosso DOC is one of the most known red wine of Umbria. The grapes used for the production of this wine are Sangiovese 65%, Sagrantino 15%, Merlot 10%, and Cabernet Sauvignon 10%. The grapes used for the production of the Montefalco Rosso come from the Romanelli estate company located in the San Clemente hill area. The grapes ferment and lately it takes place the maceration on peels for about 40-45 days. This red wine from Umbria has to refine in French wood barrels for about 12 months and then there is an additional bottle refinement for about 2/4 months.
The characteristics of this Montefalco Rosso wine
It has an intense red color with purple reflections. It has some dry fruit aromas with some black cherry, vanilla, licorice and ripen fruit flavors. The taste is very elegant, balanced, persistent and tannic.
Suggested matches while tasting this Montefalco Rosso
It has to be served in wide colorless wine glasses at 18°C. It is perfect with meat sauce and red meat in humid or grilled. It is also good with aged cheeses.
You may also like