Sardinia
Isola dei Nuraghi "Perdigiournou" IGT
2013
out of stock
Awards and honors
2 Bicchieri gambero rosso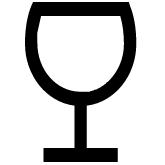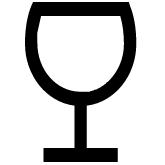 Wine Characteristics
Tanca Gioia Carloforte UTABARKA
Isola dei Nuraghi "Perdigiournou" IGT
60% Vermentino di Sardegna - 20% Nasco Aromatico - 20% Moscato di Calasetta.
Medium-bodied and fragrant
Branzino, Appetizers Smoked Fish
Descrizione vino
The wine Isola dei Nuraghi "Perdigiournou" IGT is a white wine from South Sardinia, produced on the island of San Pietro, in the region where the scents of the Mediterranean sea and the winds high in salt give freshness and aroma.
Made with grapes 60% Vermentino di Sardegna, 20 % Moscato Calasetta and 20% Nasco Aromatico.
This wine is aged for about 8-9 months in stainless steel and for 2 months in the bottle.
Characteristics of Isola dei Nuraghi wine
At the sight bright straw yellow.
The nose is balanced and attractive with summer scents and persistent notes of apple and apricot.
The palate is elegant and balanced, fruity, soft and fresh on the finish with good persistence of perfumes.
Recommended pairings
To be served in tulip glasses at a temperature of 8-10°C.
Ideal as an aperitif and goes well with dishes based on fish, sushi and sashimi, white meats and fresh cheeses.
Great to drink now, it will improve if left in the cellar to rest for 2/3 years after the harvest.
You may also like